Best used smartphones 2020
The best used smartphones are always worth checking out. No matter how incredibly satisfying it may be to pick up a shiny new flagship, in the end it all comes down to two important details: dollars and cents.
Provided you're willing to stay a few steps behind the absolute cutting edge of mobile tech, you can find some incredible discounts on some of the best phones on the market. And with some people upgrading annually, your chances of finding a gently used handset with some spectacular features is much better than you might have first thought.
We've rounded up prices for the most popular second hand phones from top retailers as of December 2020. Whether you're eying last year's big iPhones, a Samsung Galaxy, or want to maximise your discount by snapping up something a little bit older, you're guaranteed to find something to end your hunt for a new phone.
What are the best used smartphones
Generally speaking, it's great to look for a used smartphone model right after its successor launches. This both ensures that the value of the phone you're looking to buy is dropping, and that some who already own it are probably ready to sell.
Keeping that in mind, with the Samsung Galaxy S21 on the way, it's been a great time to entertain older Galaxy handsets. The S9 still benefits from a sleek design and dazzling AMOLED display, while the performance and photography sacrifices aren't as drastic as you might think.
The same can be said for other high-end handsets, like the iPhone XS. The iPhone XS may be two years old, but its A12 Bionic processor is still strong enough to ensure a fluid experience, especially compared to most new phones in the $400-$500 price range. And no smartphone that cheap can pull off anything like the iPhone XS' Face ID recognition.
If you're picturing something larger — perhaps a phablet — the Samsung Galaxy Note 9 can be had for under $400 from some resellers, and deliver many of the same S Pen productivity-minded features offered by the Note 10 and new Galaxy Note 20, which will set you back two or three times more.
The iPhone 8 Plus also remains a good choice for users who like the classic design of the new second-generation iPhone SE, but need a larger display and longer battery life. Rounding out the list, the Pixel 3 XL is a solid choice who want Google's latest and greatest camera and software features at a sizable discount, while the LG G8 ThinQ is a killer value all-around that is so cheap new, you may not even have to shop used.
With new phones releasing all the time, older devices are being phased out — making this list of the best used smartphones one to watch going forward. Let's take a closer look.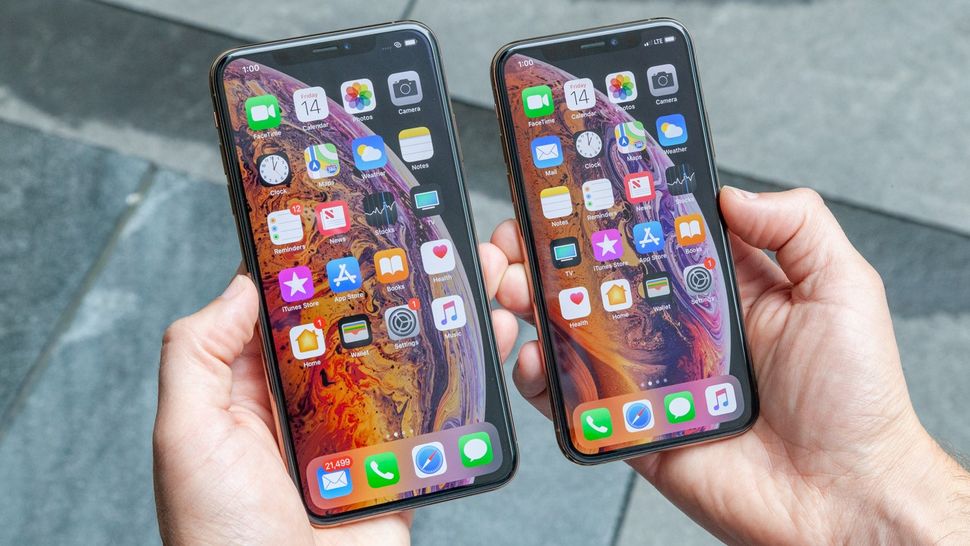 With the iPhone X getting up on three years old now, we'd recommend opting for the slightly more up-to-date iPhone XS if you're hunting for a used full-screen iPhone, as it'll last you longer. These devices start at $639 if you go with an Apple refurbished unit, though you could do a lot better than that if you decide to go with a third-party vendor, like Swappa or Amazon. Those resellers are offering unlocked versions of the handset starting at about $360.
Of course, a unit from a reseller isn't guaranteed to be in perfect working order like Apple's certified refurbished devices are, but secondhand stores still ensure protections for buyers, like refunds if the item received is not as described. And that peace of mind is worth every penny, because the iPhone XS — with its powerful A12 Bionic processor, Face ID technology and immaculate design — holds its value better than any other smartphone out there. These prices have been dropping since the iPhone 11 series emerged last autumn, and now the iPhone 12 has been released it's cheaper than ever before
What you'll pay for a used iPhone XS
From $639 at Apple (Refurbished)
From $360 on Swappa
From $479 on Amazon (Refurbished)
From $379 on Gazelle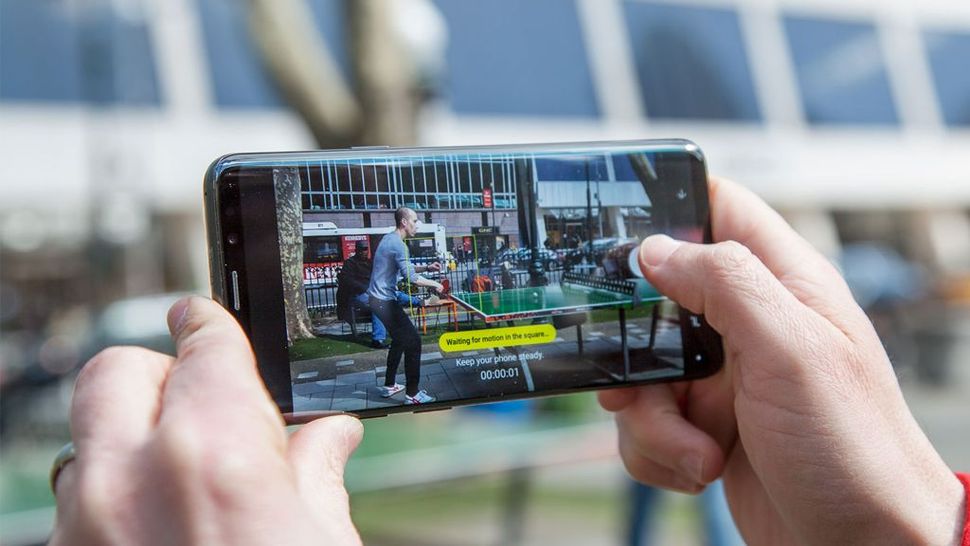 The Samsung Galaxy S9 was something of a modest evolution of the Galaxy S8, with a more powerful processor and new dual-lens cameras with adjustable aperture. Although it may lack the futuristic Infinity-O Dynamic AMOLED panel of the newer S10 and S20 series, as well as ultrasonic in-display fingerprint sensing and reverse wireless charging, the S9 is still a power-packed handset that will undoubtedly last you a long time if you choose to buy one now — making it one of our top best used smartphones.
And "now" just so happens to be the right time, because it's cheaper than ever to score a used unit, and Samsung's 2018 flagship has since been updated to run the same One UI software you'll find in newer models, like the Galaxy S20 FE. 
What you'll pay for a Samsung Galaxy S9
From $248 on Amazon (Refurbished)
From $199 on Swappa
From $209 on Decluttr
From $289 on Gazelle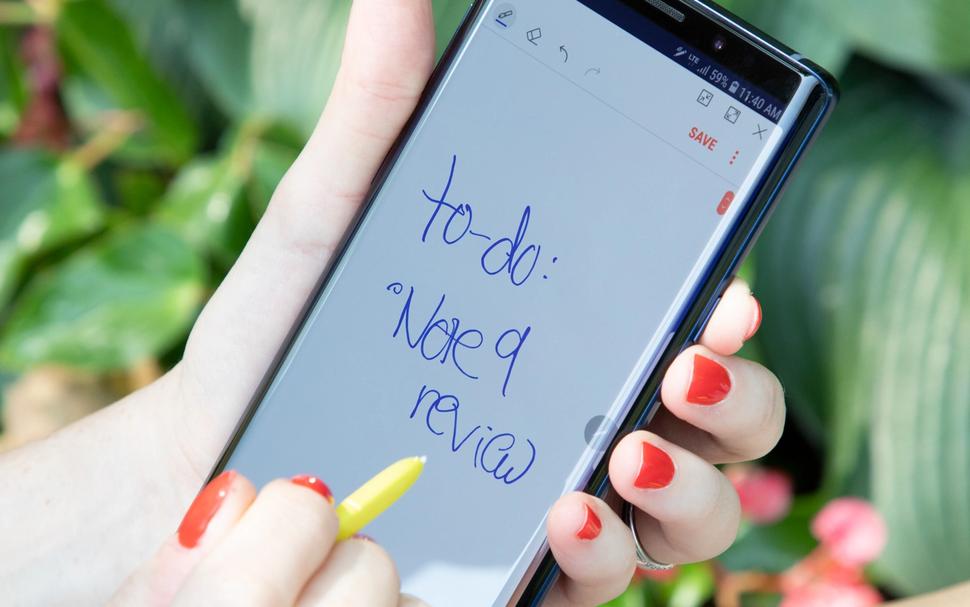 The Galaxy Note 9 may not have the quad-lens camera and impeccable design of the newer Galaxy Note 20, but it's still a fully-capable phablet, thanks to its handy S Pen (which can be used as a remote shutter), bright and bold display, and all the power afforded by Qualcomm's Snapdragon 845 chipset.
This phone cost $1,000 when it was new, but today, you can nab a Note 9 for more than half that price. That's a good price for a workhorse like this; while some handsets can certainly claim better cameras or slightly longer battery life, the Note 9 is still a more complete package than even most newer flagships, because it does it all. The only problem with tracking down a Note 9 now is that it appears unlocked models are becoming harder and harder to come by — meaning you may have to pick up a phone customized to work with your particular carrier.
What you'll pay for a used Galaxy Note 9
From $366 on Amazon (Refurbished)
From $345 on Swappa
From $329 on Decluttr (Refurbished)
From $439 on Gazelle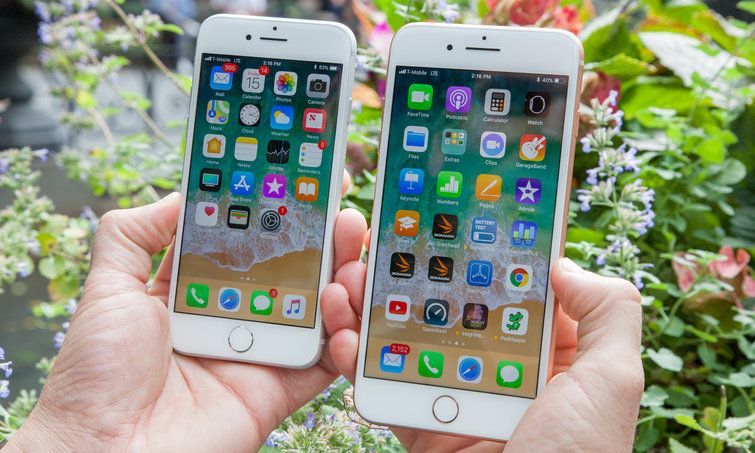 Right up until the new iPhone SE released, the iPhone 8 was truly the last to offer the original iconic iPhone design, with its Touch ID-equipped home button and 16:9 LCD display.
It's a design many people loved — as evidenced by Apple's new budget model — though the company has neglected to build a larger iPhone SE Plus to satisfy those users who'd prefer a bigger screen. Thankfully, you can still find the 5.5-inch iPhone 8 Plus if you know where to look. While the savings might not be as remarkable as with other devices on this list, this is still an excellent handset that will certainly last you a couple of years, especially given the Plus model's perks, like its extra RAM and dual-lens cameras. You'll also get other luxuries, such as wireless charging and IP67 water resistance.
What you'll pay for a used iPhone 8 Plus
From $349 on Amazon (Refurbished)
From $260 on Swappa
From $279 on Decluttr
From $329 on Gazelle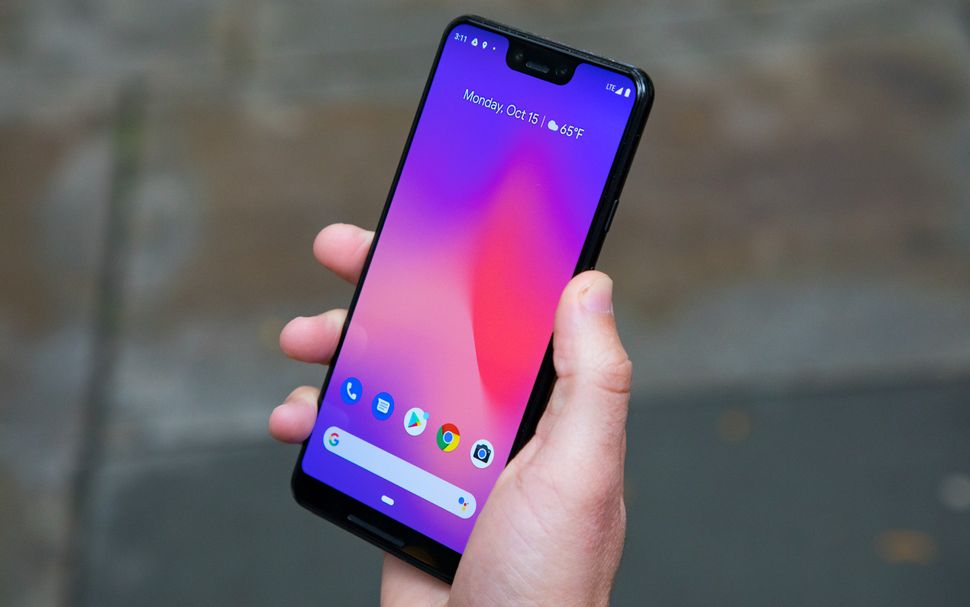 The beautiful thing about Google's flagship phones is that they tend to use similar camera components year in and year out, but continuously upgrade the post-processing algorithms to churn out better and better results. That's why you can still pick up a device like the Pixel 3 XL, which released in the fall of 2018, and capture absolutely jaw-dropping shots that are just as good as those from the newer Pixel 4 or iPhone 11 Pro.
The Pixel 3 XL isn't perfect, of course: It doesn't last the longest on a charge, it has a questionable notch, the lack of a secondary camera for ultrawide shots is a bit inconvenient and the measly 4GB of RAM onboard means that this Google flagship isn't ideal for multitasking compared to, say, the Galaxy S20 or OnePlus 8. That said, if you want the best of Android and Google's clever software perks — like its innovative Recorder and Call Screen features — as well as that aforementioned marvel of a camera, the Pixel 3 XL stands a compelling value. Alternatively, you could entertain the recently-released Pixel 4a, which is priced at an equally-compelling $349, or the just-announced $499 Pixel 4a 5G which should be a bit more future proof, as it's built to connect to next-generation networks.
What you'll pay for a used Pixel 3 XL
From $234 on Amazon (Renewed)
From $170 on Swappa
From $174 on Decluttr (Refurbished)
From $249 on Gazelle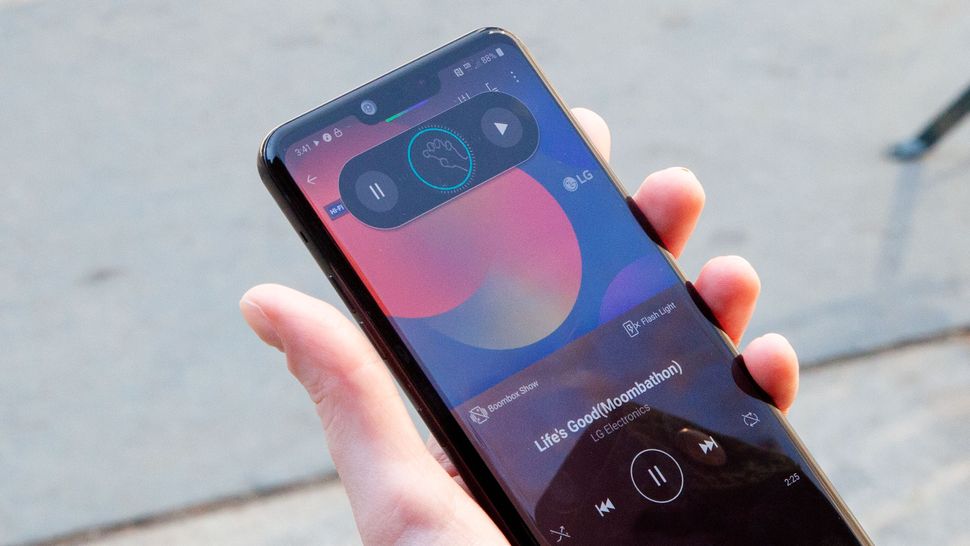 LG's smartphones don't tend to sell. That's really a shame, because they're not half bad, and typically offer solid performance and cameras for respectable prices. If there's a silver lining to that, though, it's that those shopping for an LG handset like 2019's G8 ThinQ can get an extremely compelling deal if they opt for a secondhand or refurbished unit.
Put aside the G8's gimmicks, like its weird Hand ID authentication system and inconsistent air gesture shortcuts, and this is a pretty complete phone, with an attractive display, solid dual-camera system and strong power from a Snapdragon 855 chipset. You even get a headphone jack in the G8, which is a rarity these days, as well as a microSD card slot that allows you to expand available storage space for pictures, videos, games and apps by up to another 2TB. In fact, the G8 can sometimes be found so cheap new nowadays, that you may not even have to hunt down a used one in your price range. 
What you'll pay for a used LG G8 ThinQ
From $258 on Amazon (Renewed)
From $239 on Swappa
From $139 on Decluttr
From $149 on Gazelle
How to pick the best used smartphone for you
Deciding which used smartphone to buy is a bit harder than choosing a new phone, for obvious reasons. Aside from the fact you want to ensure the particular device you're looking at is in acceptable condition, you also have to consider whether or not the model you're interested in will be up to the task to handle what you expect to throw at it.
Flagship smartphones are more powerful than many of us realize, and so even if you buy a device that's two years old, you're still likely to get a phone that's more than powerful enough to handle everyday tasks, from browsing social media apps and the websites to GPS navigation, video and music streaming and snapping photos.
Where you might begin to see an older phone sweat pertains to those really taxing use cases, like playing the most strenuous, graphically rich mobile games and 4K video recording. Additionally, if the battery in an old phone has never been replaced with a fresh unit, it's likely deteriorated to the point where it won't last very long on a charge — another factor to consider.
You also have to be mindful of the status of software and security updates on the device. This is a particular area in which it pays to buy an older iPhone, because Apple supports its handsets for far longer than the standard 2-year policy most Android phone makers commit to. In fact, the iPhone 6S — a device that released in 2015 — can still get iOS 14, the newest version of Apple's mobile operating system. The best case scenario on Android is the three years of updates Google reserves for its own Pixel devices.
How we test smartphones
Every smartphone Tom's Guide evaluates is tested for several days in real-world use cases and benchmarked with a gamut of performance-measuring apps. In terms of performance, we used Geekbench 5 to measure overall speed and GFXBench to measure graphics performance.
We also use our own video editing test in the Adobe Premiere Rush app to see how long it takes to transcode a clip, which we run on both Android phones and iPhone to compare performance.
We use a light meter to ascertain display quality data, like brightness and color accuracy, and our proprietary battery test determines longevity on a charge by continuously loading live webpages over a 4G or 5G network. We set each phone to 150 nits of screen brightness and try to use T-Mobile's network each time in order to achieve comparable results across phones.
Lastly, we explore the software, test gaming performance and conduct live camera comparisons with rival handsets — and each of these factors play a part in our comprehensive verdict.