Best phones in 2020: The top smartphones rated
The best phones deliver great cameras, the performance you need to multitask and the endurance to last the whole day. And with all four iPhone 12 models now on sale, there's been a big shakeup on our list. But there are also plenty of great Android phones that impress in our testing.
When it comes to buying a new phone, some people may prefer to have the biggest display possible along with the most advanced specs. And others want a solid mid-range phone that delivers all the basics without feeling cheap. To help you pick the best smartphone for you, we test dozens of handsets in the lab and in the real world to make our recommendations.
Our ranked smartphone list has something for everyone, including great bargains under $500 and under $300. Plus, there are some really great phone deals right now as carriers and retailers look to lure holiday shoppers. We've ranked all the top phones based on our testing. Here are the best phones right now.
What are the best phones?
Based on our testing, the new iPhone 12 Pro Max is the best phone overall, as it captures great photos, a huge 6.7-inch display, 5G connectivity and offers the fastest performance of any handset. While other iPhone 12 models impress, the Pro Max gives you the most screen real estate along with the longest long battery life.
Just behind the iPhone 12 Pro models is Samsung's Galaxy Note 20 Ultra — a truly premium smartphone in every sense of the word, from its powerful Snapdragon 865 Plus CPU to its adaptive 120Hz display and triple-lens rear camera. And if you're on a tighter budget, the new Galaxy S20 FE offers the best features of Samsung's flagship at a lower price. 
Especially price-conscious consumers are well advised to look at the Pixel 4a, an incredible bargain at $349, which provides twice the storage of the iPhone SE for $50 less. The Moto G Power is another good bargain buy, as it offers the best battery life we've ever tested.
Some may want to wait for the Samsung Galaxy S21 to debut, which is rumored to launch in mid-January. But these are the best phones on the market right now.
The best phones you can buy today
The iPhone 12 Pro Max is one of the best phones you can buy and is that rare phone that is practically perfect, especially for those who prefer big screens. You get an immersive 6.7-inch OLED display, class-leading A14 Bionic performance and 5G capability. But the iPhone 12 Pro Max really stands out with its long battery life, as it lasted nearly 11 hours on our web surfing test. It's the longest-lasting iPhone 12 model by far.
Like the regular iPhone 12 Pro, the iPhone 12 Pro Max packs three rear cameras, but it benefits from a larger main sensor that lets in more light. And you get a 2.5 telephoto zoom, compared to 2x for the regular Pro. The iPhone 12 Pro Max also delivers amazingly colorful video recording in Dolby Vision, complete with sensor-shift stabilization for steady footage. At $1,099, the iPhone 12 Pro Max isn't cheap, but overall it's the best phone we've ever tested.
Read our full iPhone 12 Pro Max review.
Image 1 of 5
Image 2 of 5
Image 3 of 5
Image 4 of 5
Image 5 of 5
The iPhone 12 Pro is the best phone you can buy because of everything Apple packs into its sleek new design. You get the most 5G bands in any phone along with the new A14 Bionic processor, which blows away all Android phones. But the real reason to pick up the iPhone 12 Pro is the cameras. The main sensor now lets in more light, and the Night Mode works on both the ultrawide camera and the front TrueDepth camera. You can take portraits at night, thank to the combination of the telephoto lens and LiDAR sensor.
Not only does the iPhone 12 Pro boast a gorgeous 6.1-inch OLED display, its protected by Ceramic Shield, which is designed to deliver 4x the protection in case of a drop. The flat edges look pretty sleek, too, even if they did into your hands a bit. The optional MagSafe charger makes wireless charging a breeze, thanks to the magnets built into the iPhone 12 Pro. But Apple doesn't include any charger in the box. Although the iPhone 12 Pro's battery life could be better over 5G, it's the most complete phone for the money and the best camera phone yet.
Read our full iPhone 12 Pro review
Image 1 of 1
The Samsung Galaxy Note 20 Ultra is pricey at $1,299 but no other big-screen phone can do as much as this phablet. You get a gorgeous 6.9-inch OLED display with a dynamic 120Hz refresh rate, as well as lots of new S Pen upgrades, ranging from new air gestures to a smoother 9 ms response time. Plus, the Note 20 Ultra packs one of the most versatile camera setups ever, including a 108MP main sensor, a whopping 50x Space Zoom and a dedicated laser autofocus sensor to reduce blur.
The Note 20 Ultra is also a mini desktop PC and game console in disguise. With the improved DeX mode, you can beam photos, apps and more to a nearby TV, and with Xbox Game Pass you can stream more than 100 Xbox titles over the cloud. The Note 20 Ultra works well with your PC, too, as Link to Windows enables you to run Android apps on your laptop as well as get notifications, make calls and more. Add it all up and you have one of the best phones yet.
Read our full Samsung Galaxy Note 20 Ultra review
Image 1 of 5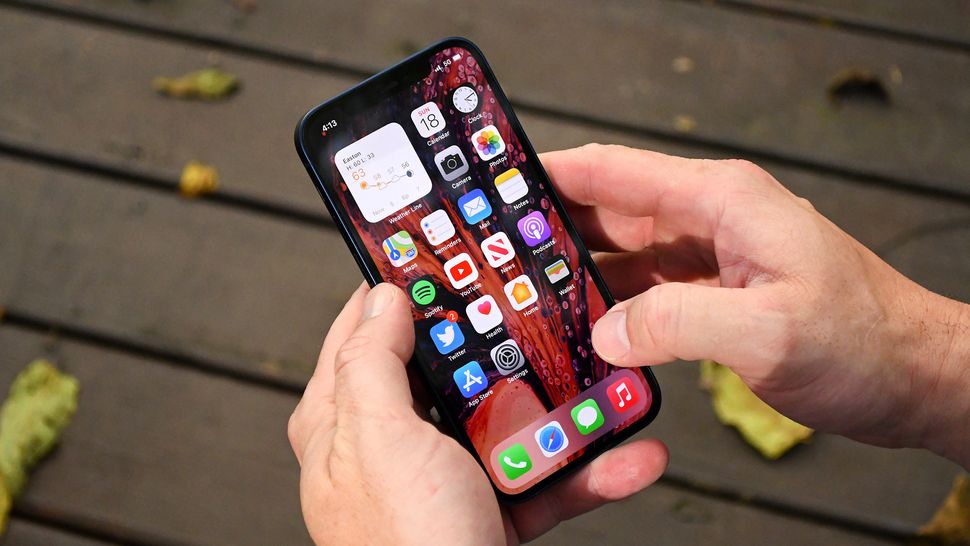 Image 2 of 5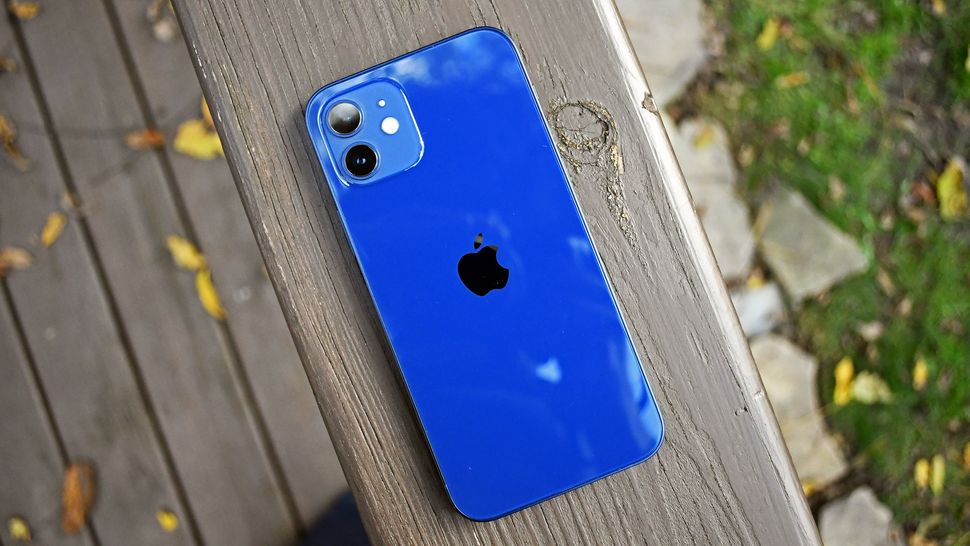 Image 3 of 5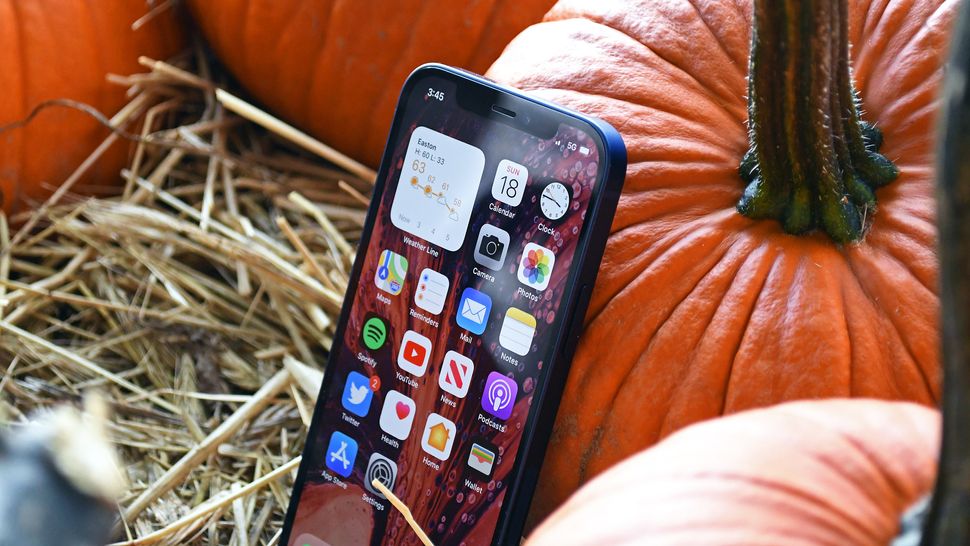 Image 4 of 5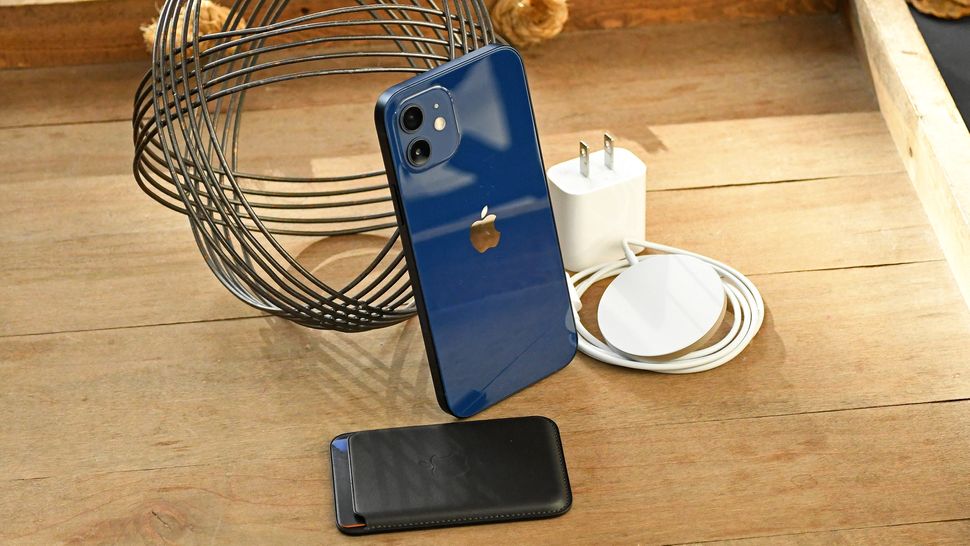 Image 5 of 5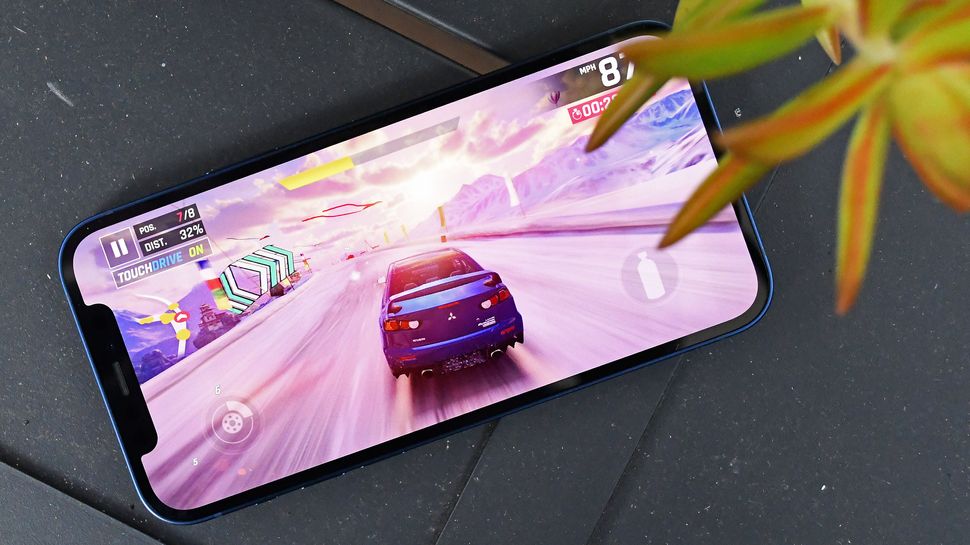 The iPhone 12 takes much of what makes the iPhone 12 Pro great — the blistering-quick 5-nanometer A14 Bionic chip, same impressive 7-element main camera and 5G connectivity — and places it in a more affordable package. Not everyone may need the above-and-beyond material design and photo and video capturing capability of the iPhone 12 Pro, but the regular iPhone 12 is the best new iPhone all-around for most buyers.
Much of that has to do with how Apple improved the basics here. The iPhone 12 has a new OLED display that far outpaces the blurry, low-resolution LCD panel in last year's iPhone 11. And the iPhone 12's new design sports an elegant flat-edge motif and narrower bezels, further shaving down the handset's footprint to maximize screen real estate. We also like Apple's new MagSafe initiative, which unlocks new potential for accessories and makes for faster and more convenient wireless charging than iPhones of the past.
Of course, we wish Apple shipped a charging adapter in box with this phone, and increased base storage to 128GB. But those annoyances aside, the iPhone 12 is an all-around excellent device that delight any iPhone user.
Read our full iPhone 12 review
Image 1 of 5
Image 2 of 5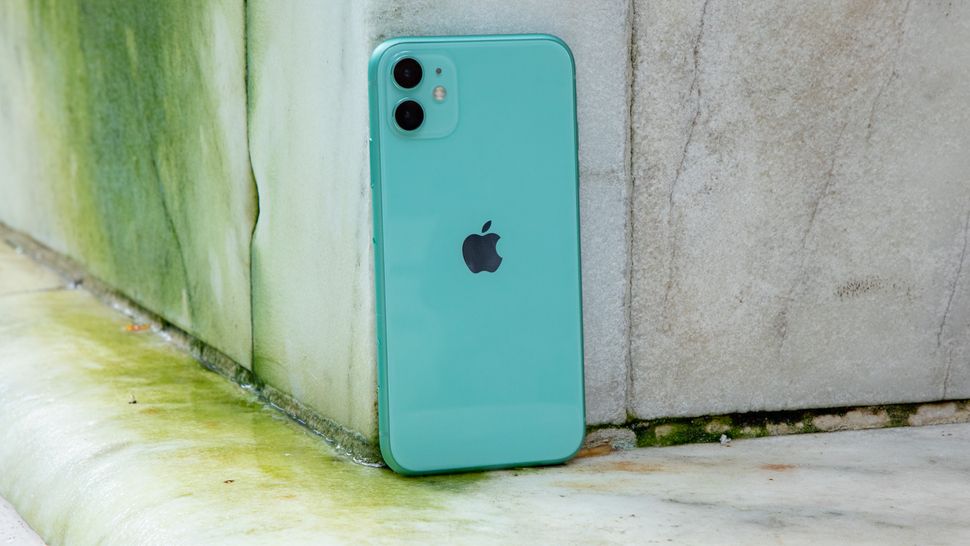 Image 3 of 5
Image 4 of 5
Image 5 of 5
For a very reasonable $699, the iPhone 11 offers amazingly good low-light photos via its Night Mode, and there's a new ultra-wide lens that lets you fit in more subjects or scene with its 120-degree field of view. Selfies get a serious upgrade, too, with a 12-MP camera that automatically switches to a wider view when you turn the phone to landscape mode. 
The 6.1-inch LCD on the iPhone 11 isn't OLED-great, like what you get from the newer iPhone 12, but it's colorful and bright. A blazing A13 Bionic processor, long battery life and your choice of six colors solidify the iPhone 11 as a winner. It's also an even better deal now that the iPhone 12 is out, as Apple will continue to offer the iPhone 11 for $100 less than before, meaning it now starts at just $599.
Read our full iPhone 11 review
Image 1 of 2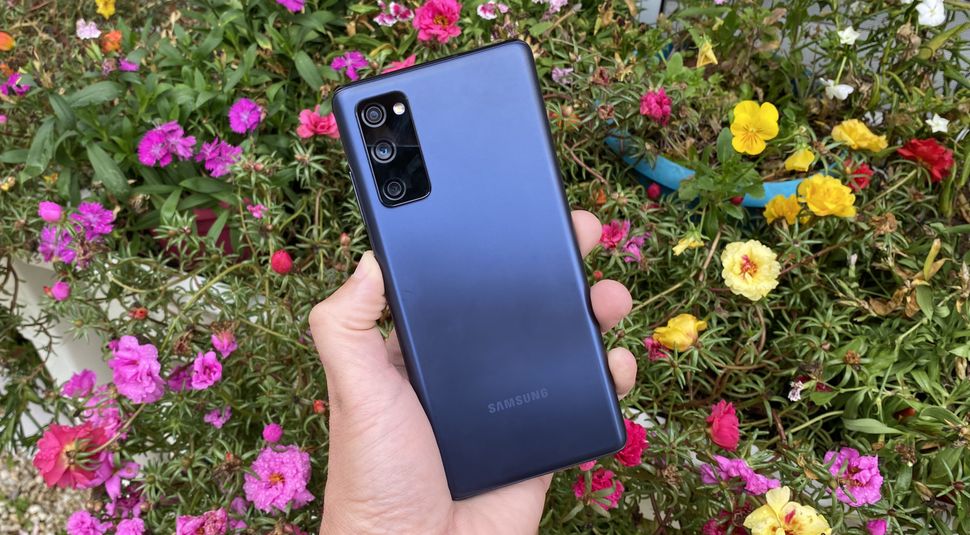 Image 2 of 2
You no longer have to pay $1,000 or more to get the best benefits of Samsung's Galaxy S20 lineup. The $699 Samsung Galaxy S20 FE retains the best features of Samsung's flagships, with only minor compromises, making this one of the best phones for the money.
The Galaxy S20 FE delivers a big 6.5-inch display with a smooth 120Hz refresh rate, 5G connectivity and a speedy Snapdragon 865 processor. We really like the triple camera system on this phone, which includes a powerful 3x optical zoom and impressive 30x space zoom. 
You'll have to settle for a plastic back instead of glass and a slower charger than the regular Galaxy S20, but these trade-offs are worth it. This is the Galaxy S20 model to get if you want high-end features but not the high price of most other flagship phones.
Read our full Samsung Galaxy S20 FE review
Image 1 of 4
Image 2 of 4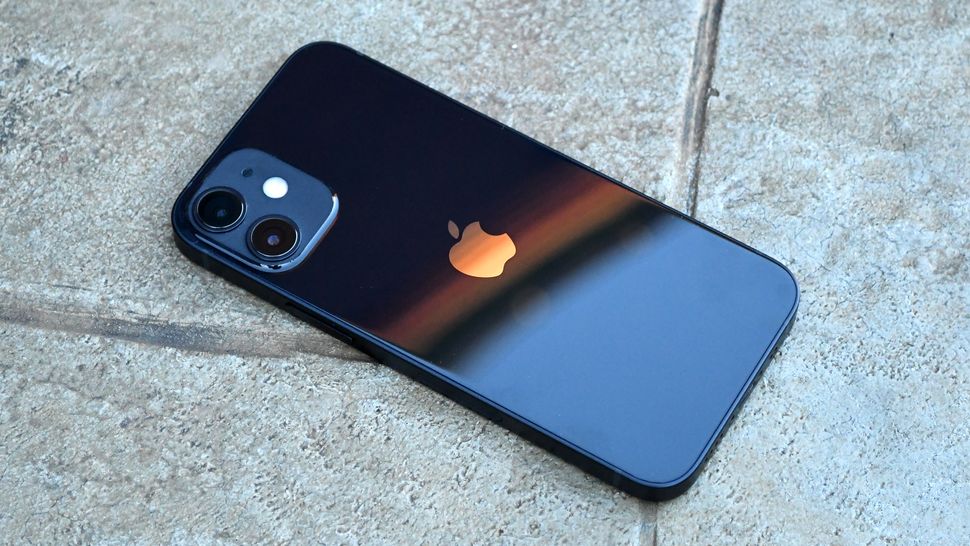 Image 3 of 4
Image 4 of 4
The iPhone 12 mini is Apple's best compact phone ever, adopting the expansive OLED screen found on other current iPhones for a device that fits easily in a hand or pocket. Apple equipped this phone with the same A14 Bionic chip that powers the rest of the iPhone 12 family — that means 5G connectivity with every kind of network — and it's got the same camera setup as the iPhone 12, so it produces excellent photos.
The most eye-catching feature of the iPhone 12 mini may be its price: at $699, it's the least expensive iPhone 12 model and a great way to get Apple's latest hardware without paying top dollar. We wish the phone performed better on our battery test and that Apple offered more storage in the base model. But otherwise, the iPhone 12 mini is one of the best phones for the money.
Read our full iPhone 12 mini review.
Image 1 of 4
Image 2 of 4
Image 3 of 4
Image 4 of 4
The OnePlus 8 Pro is one of the best phones because it packs so many features into a phone that costs less than premium flagships. You get performance that can match any leading phone and a gorgeous display with a fast 120Hz refresh rate for ridiculously smooth scrolling. 
Opting for the fastest refresh rate can reduce battery life, but set the screen refresh rate at 60Hz and you can expect more than 11 hours of battery life — well ahead of what the average smartphone can pull off on our battery test. The OnePlus 8 Pro becomes the first OnePlus phone to support wireless charging; even better, it's the fastest wireless charging we've ever seen.
Other phones sport more capable cameras, but the OnePlus 8 Pro four rear lenses performed capably in our tests, sometimes producing results that match what the best camera phones have to offer. If you want a great Android device, the OnePlus 8 Pro is proof you don't need to spend more than $1,000 to get one of the best phones.
Read our full OnePlus 8 Pro review
Image 1 of 5
Image 2 of 5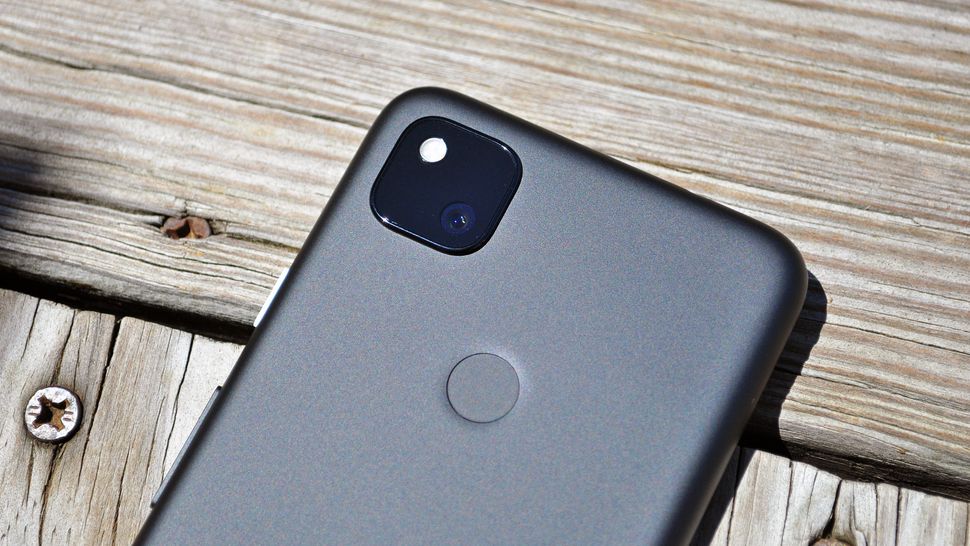 Image 3 of 5
Image 4 of 5
Image 5 of 5
What makes the new Google Pixel 4a so special is that it offers almost everything you'd desire in a smartphone for just $349. And it's remarkably compelling for that price.
Google's latest midrange offering contains a gorgeous 5.8-inch OLED screen; solid power from a Snapdragon 730G chipset; clever software features like Call Screen and Google's handy Recorder live transcription app; and, of course, that marvel of a 12-megapixel camera, which includes perks like Night Sight and Super Res Zoom.
The only area where the Pixel 4a lags behind the competition is with respect to battery life. Even with a power pack significantly bigger than the iPhone SE's, it still doesn't last quite as long on a charge. It also can't match Apple's $399 iPhone where performance is concerned. But in practically every other way, Google's new baby Pixel is a fantastically well-rounded handset that everyone who is looking for a cheap phone should consider, with the best photography for the money.
Read our full Google Pixel 4a review
Image 1 of 5
Image 2 of 5
Image 3 of 5
Image 4 of 5
Image 5 of 5
If you want the best phone for lasting all day long, get the Moto G Power. This budget phone from Motorola makes the most of its massive 5,000 mAh battery, enduring for more than 16 hours on our battery test, in which we have a phone surf the web over LTE until it runs out of juice. 
You don't have to pay big bucks for that kind of battery life. The Moto G Power costs just $249, which is even cheaper than Apple's iPhone SE. You will make some compromises though like an LCD screen instead of an OLED panel and a hefty 7 ounce weight.
Still, the Moto G Power's performance and camera keep pace with other phones for its price range, and it even manages to include triple cameras (though not a telephoto lens). All told, it's a pretty polished phone for less than $300, and you'll never have to worry about finding a place to plug in. 
Read our full Moto G Power review
How to choose the best smartphone for you
Android or iPhone? Android phones give you more choice in terms of price, size and innovative designs. However, iPhones offer speedier software updates, better games and apps and better security and privacy. See our iPhone vs Android face-off.
Unlocked or carrier? Most shoppers in the U.S. buy new phones through their wireless carrier. But an unlocked phone gives you the freedom to buy the device without any sort of contract and then bring it to the provider you want to use.
Screen size: If you're looking for a big phone, 6 inches and up is a good place to start. The biggest phones are 6.5 to 6.8 inches. If you want something you can easily use with one hand, go with one of the best small phones with a screen under 6 inches.
Cameras: Don't pay attention to the megapixel count. Instead, look at camera face-offs between phones to see the photo quality and look for special features like Night Mode to get better quality in low light. Also see our best camera phone roundup.
Battery life: Generally, phones with larger batteries (measured in mAh) offer the longest battery life, but that's not always the case. That's why we run our own battery test.
How we test smartphones
In order for a smartphone to make our best phone list, it needs to excel on several tests that we run on every handset. We perform some of these tests in our labs and some in the real world.
When it comes to performance, we rely on such synthetic benchmarks as Geekbench 5 and GFXBench to measure graphics performance. These tests allow us to compare performance across iPhones and Android devices. We also run a real-world video transcoding test on each phone using the Adobe Premiere Rush app and time the result.
To measure the quality of a phone's display, we perform lab tests to determine the brightness of the panel (in nits), as well as how colorful each screen is (DCI-P3 color gamut). In these cases, higher numbers are better. We also measure color accuracy of each panel with a Delta-E rating, where lower numbers are better and score of 0 is perfect.
One of the most important tests we run is the Tom's Guide battery test. We run a web surfing test over 5G or 4G at 150 nits of screen brightness until the battery gives out. In general, a phone that lasts 10 hours or more is good, and anything above 11 hours makes our list of the best phone battery life.
Last but not least, we take the best phones out in the field to take photos outdoors, indoors and at night in low light to see how they perform versus their closest competitors. We take shots of landscapes, food, portraits and more, and also allow you to be the judge with side-by-side comparisons in our reviews.